I stopped by Big Lots and Target during the week after classes, and got a few good deals.
Target was still having some clearance deals, and I got the Burt's Bees Lip Shimmer. I absolutely love these and I bought a couple because I know in drugstores they're about 6 dollars and I got it for $1.24 each. At Big Lots they had the Softlips balm for a dollar! WOW! I bought a couple of those too. I also got some Revlon ColorStay, shadows which as you know I love. I'm so pleased with that line. I'm awaiting a BOGOFree sale so I can stock up on my foundation.
Pictured Burt's Bees Lip Shimmer in 'Watermelon' and Softlips balm 'Cherry' and 'Strawberry' flavor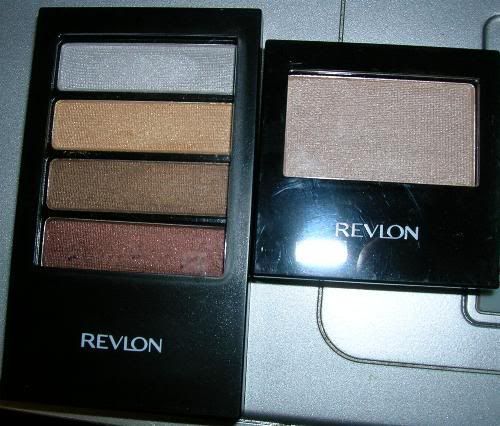 Pictured Revlon ColorStay Quad in 'Priceless Metal' and single shadow in 'Champagne' (both $3 each -- the single I think is quite overpriced, but I'm over it)
So, I happened to go by Walgreens because I was hunting for a good backup blush for my car, when I forget my makeup. Apparently they were having this big clearance sale. The bummer of it all was that the first Walgreens I went was all out of ALL clearance stuff, all that was left were signs. So I went a couple of miles west to another Walgreens, and lo and behold they had stuff left! Whoo-hoo!
I've always been wanting to try Milani's Sunset Duo blushes/bronzers, but they were always too expensive for my tastes. Anyway, I got both blushes/bronzers for sooo cheap! I was stoked!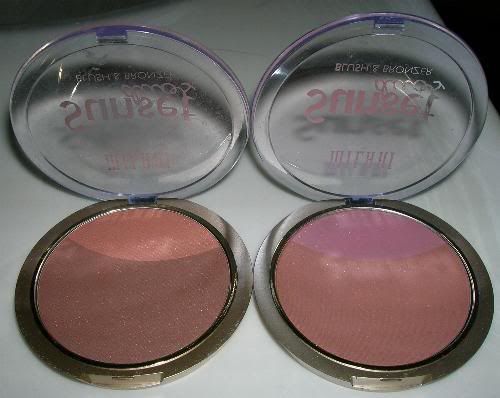 Pictured: Milani's Sunset Duo Blush/Bronzer in 'Sunset Strip' and 'Sunset Beach' ($1.39 each!!)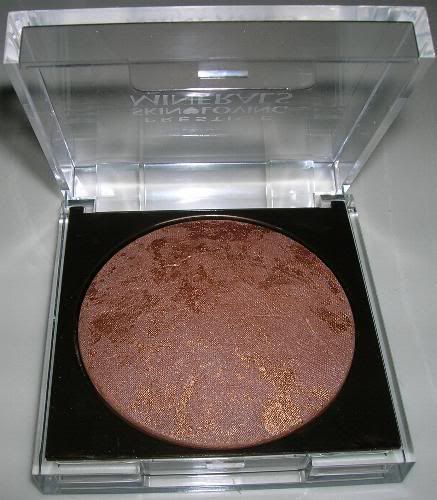 Pictured: Prestige Skin Loving Minerals SunBaked Mineral Bronzing Powder in 'Rich Bronze' (for $3.19 it's originally like $14)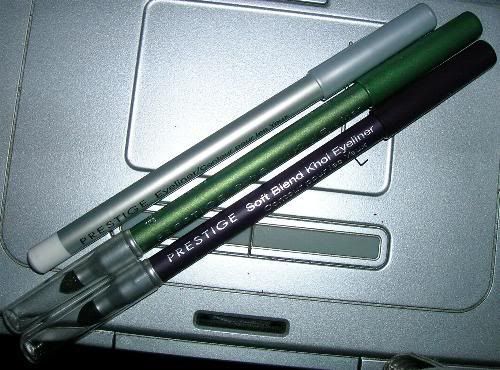 Pictured: Prestige Eyeliner in 'White' ($1.09), Prestige Soft Blend Khol Eyeliner in 'Leaf' and 'Shiraz' ($1.29 each)
This one was a real treat they were having a special of some sort for the St. Ives body scrub which is regularly 8.49 i think. It was on sale for $7.99, and then Walgreens had a coupon for $2 off plus a free gift body wash! What a deal! So for $6 I got both! :D