Sorry I got pretty lazy with my previous haul post, but I did get around to getting the details of the items, just not my opinions. sorry.
Okay these are currently my favorite products. I am soooo in love with this Revlon ColorStay quad called "Gems & Jewels". It has the most gorgeous purple and blue tones, with just the right amount of shimmer. Yay! The Revlon lips and Smackers lipgloss are what I use for my lips. The Revlon lipstick is part of the new Matte collection. I absolutely love it, altho' my mom hates it on me. hahah! And the last is just my every day, ELF lip gloss, nice shade of baby pink.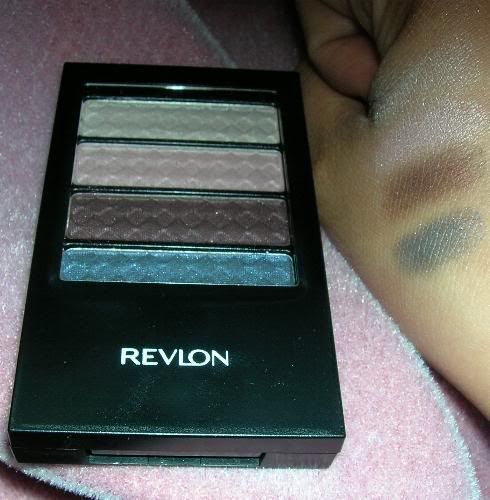 Pictured: Revlon ColorStay quad in "Gems & Jewels"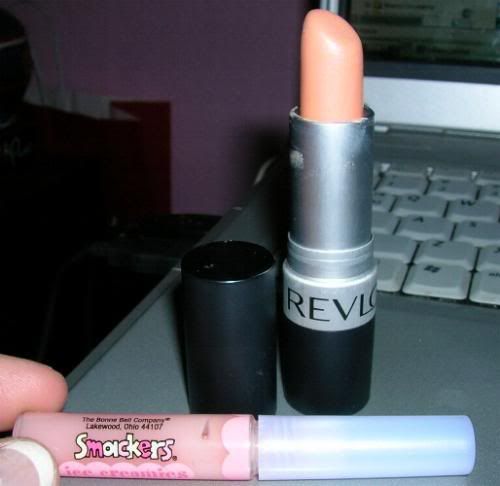 Pictured: Revlon Matte Lipstick in "Nude Attitude" and Lips Smackers in "Strawberry & Bananas"
Pictured: ELF Super Glossy Lip Shine SPF 15 in "Pink Kiss"